Superior Exterior Protection
Worthington's Painting is not your average painting service. We are a fully licensed and insured painting company located in Orlando, Florida. With every painting project, we perform expect more. We make sure you are confident in your color selections. Worthington's Painting will also assist in getting you approved by your HOA.
Always make sure you get a few estimates when looking for a painting company. The painting company should be licensed and insured. Ask for a detailed estimate with a quality paint suggestion. Make sure the company you hire specializes in residential repaints. Also, check out their reputation online. Make sure they have a website and have been in business for a while.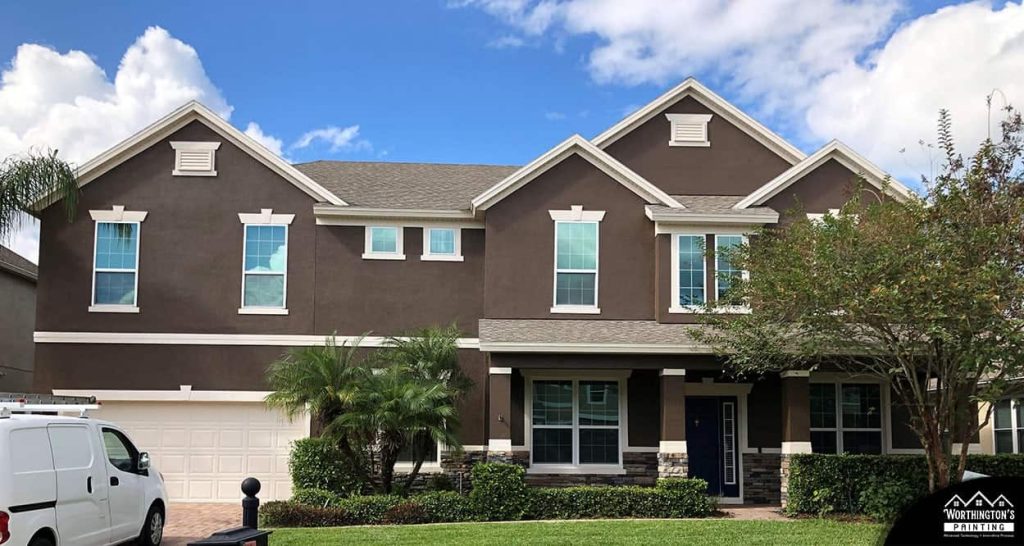 Quality materials and preparation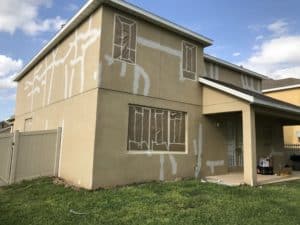 Worthington's Painting only uses quality materials. This is why we only guarantee Sherwin Williams and Benjamin Moore products. While most painting services are just high volume-low quality, we are trying to build a reputable name. We want your home to be protected against Florida's harsh conditions. We want your paint job to last.
All of our exterior jobs come with pressure washing. We need to remove dirt and grime because paint won't adhere to it. If your house is chalking it will be sealed. Sealing a chalky surface is a must.
Next, we use elastomeric over stucco cracks. This is very important because stucco cracks allow water to penetrate the wall. Low ball painting contractors will use regular caulk to fix stucco cracks or just paint over them because it's cheaper and faster. The caulk will break free in a few months. We use elastomeric in cracks to create an unbreakable patch for years to come. We use a rust-inhibiting primer on any and all exposed metals.
We will only use quality materials to match our quality craftsmanship. Not all paint was created equally. All professional grade paints today have a 25- lifetime limited warranty. But notice the word " limited ". This word is very important because it's excluding the main thing that will go wrong with your paint. Fading, no paint on the market warrants against fading. To keep the limited lifetime warranty from being void, your painter will have to do some leg work to cover you. At Worthington's Painting, we will follow the TDS or technical datasheet. We will order and apply the correct amount of paint to your home. The first way for the paint supplier to avoid responsibility is to have no record of the sale. The second way is not ordering enough materials to adequately cover the paintable surface. We make a job folder for every job and give our customers a copy to keep for their records. If something were to ever go wrong with the paint, we will be ready.
Our services include:
• interior painting
• interior painter
• commercial property interior painting
• painting services
• interior house painter
• exterior painting
• exterior house painting
• exterior house painter
• commercial property exterior painting
• wallpaper removal
• drywall repair
• drywall texture
• surface preparation
Call 407-462-3175 today to schedule your free consultation!