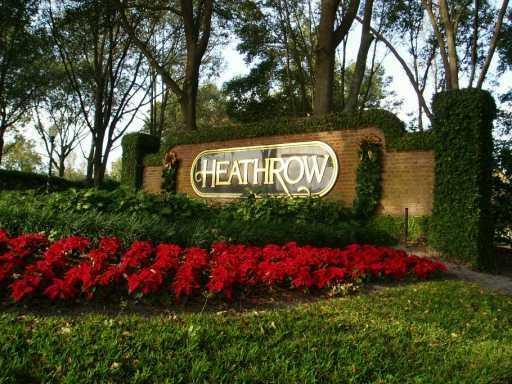 Heathrow is a master-planned community 20 minutes north of Orlando on the I­4 corridor. Heathrow was founded in 1985 by Jeno Paulucci. He was a food business entrepreneur. Jeno had 2,000 acres that had produced celery for his Chun King brand Chinese food. Heathrow has three golf clubs, the Legacy Club at Alaqua Lakes, the Magnolia Plantation Golf Club, and the Country Club at Heathrow. This is considered one of the most desirable places to live in Central Florida.
Homes to the South, built during the 1980s, are surrounded by mature trees and landscaping. North Heathrow, built during the 1990s, offers a variety of lifestyle choices. Residents have direct access to the commercial district, with shops and boutiques, fine dining, and a movie theater. The area consists of 29 unique neighborhoods, including Brampton Cove, Breckenridge Heights, and Burlington Oaks. Cherry Ridge, East Camden, Lakeside, Lexington Green, and Regency Green. Stonebridge, Stratford Gardens, Waters Edge, Wembley Park, Westover, Willowbrook Village, and Wyntree. Many Heathrow homes have lakefront or golf course frontage.
Heathrow, FL House Painter & Contractor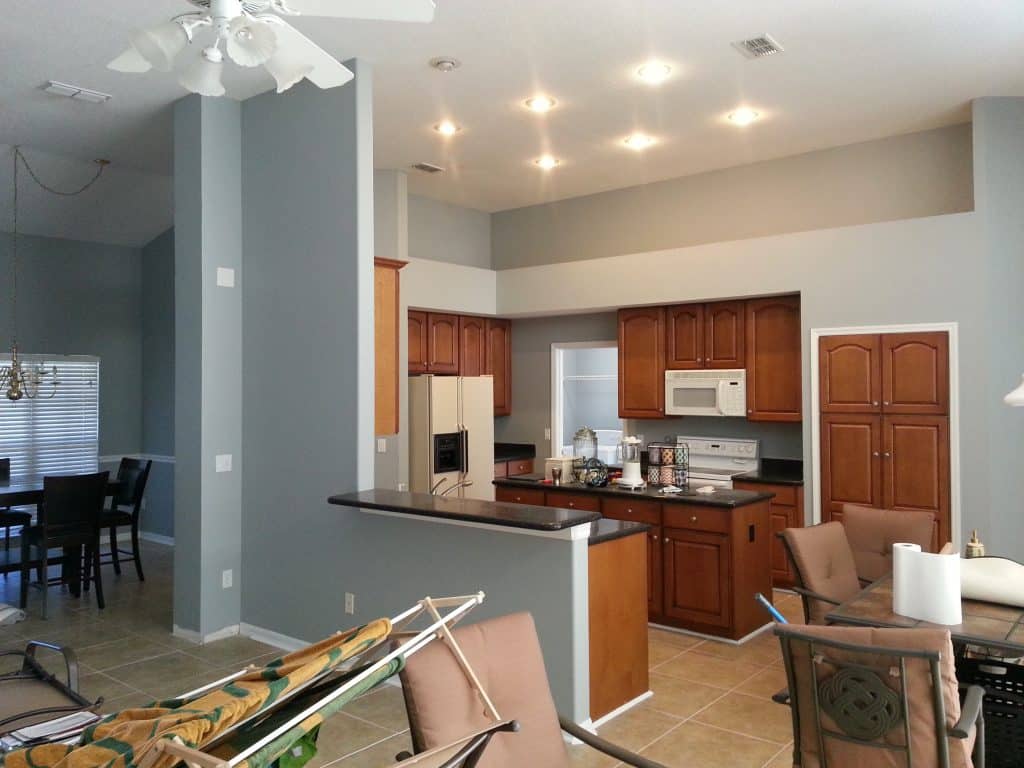 Worthington's Painting has been providing professional painting services in the Heathrow area for over 10 years. Our quality residential paint jobs begin with thorough preparation. This includes drywall repairs, wallpaper removal, and pressure washing.
Cutting corners isn't an option for us. Our guys are professional and do it right the first time. Our paint jobs are near flawless and long­-lasting.
Worthington's Painting knows all about local conditions and the challenges of maintaining a lakefront home. Florida heat and rain create some of the harshest conditions. Moisture and insects inflict extreme damage on Orlando houses.
Our experts offer color consultations to help you choose the perfect shades of paint. We bring your vision to life, using quality materials and working efficiently with the latest equipment to keep costs down.
Call Worthington's Painting today at 407­-462­-3175 for a free estimate. We will not disappoint you!