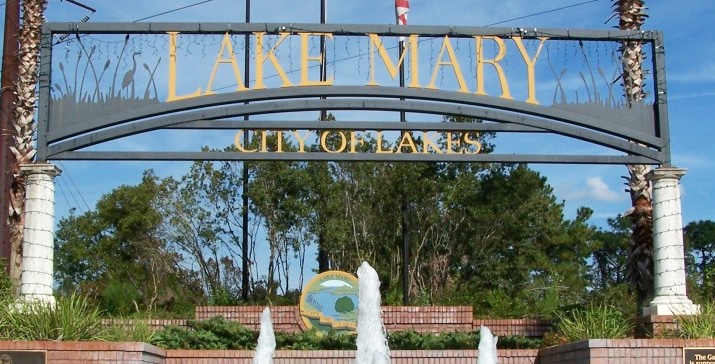 Lake Mary gets its name from a lake named after Mary Sundell. She was the wife of a Presbyterian minister who settled on its shores in 1894. Lake Mary began as a village of two tiny settlements. Bent's Station and Belle Fontaine, located along the railroad that ran between Sanford and Orlando.
The city of Lake Mary, FL was incorporated in 1973. As Disney World and the space industry developed during the 1970s and 1980s, the city was transformed from an agricultural center to an upscale residential community. After the American Automobile Association (AAA) moved its national headquarters to Lake Mary, and AT&T opened its corporate offices there, other major employers including Siemens, Mitsubishi Motors, Chase, Verizon, Fiserv, and Dixon Ticonderoga moved to the area. Lake Mary is also home of Seminole State College.
In 2007, Money magazine ranked Lake Mary as the 4th most desirable place to live in the U.S. Known for well-planned residential communities such as Heathrow, The Forest, Wingfield Reserve, Magnolia Plantation,  Cardinal Oaks, Crystal Lake, Countryside, Hills of Lake Mary, Greenbriar, Lake Emma Cove, Egrets Landing, and Manderly, it promotes a sense of community. Located approximately 18 miles north of Orlando, just off I-4, the city is also convenient to Daytona Beach and many state parks, wildlife preserves, and natural areas. Colonial TownPark offers some of the best shopping and dining in Seminole County.
Lake Mary, FL House Painter & Contractor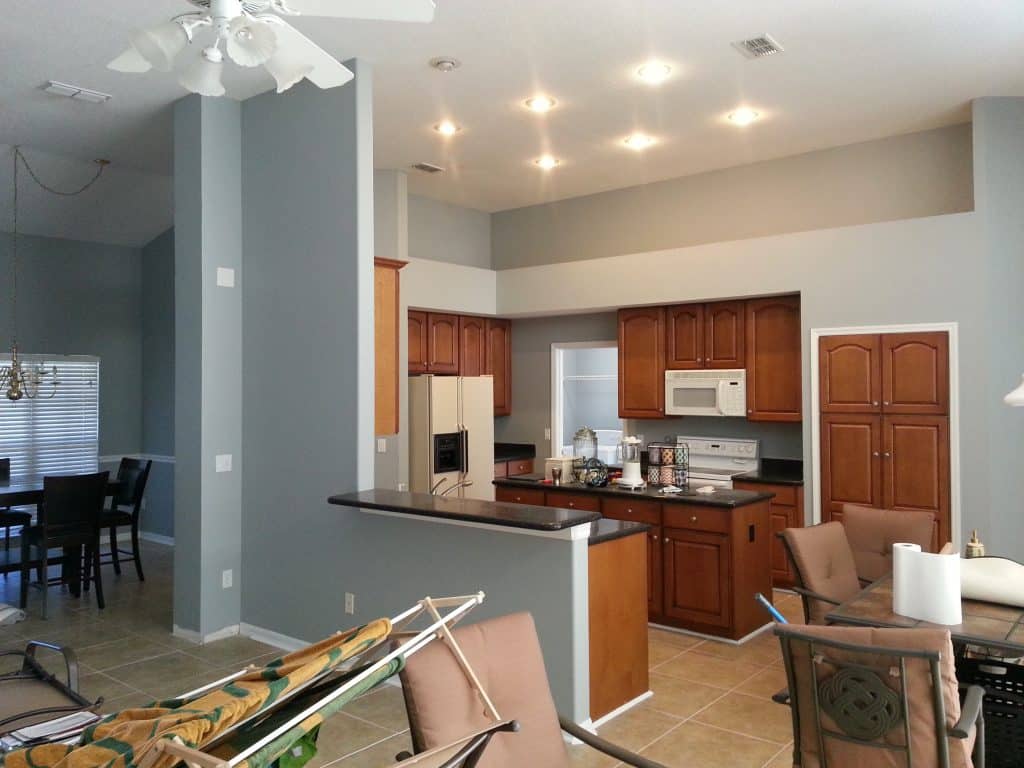 Whether you are decorating and brightening up a new home or refurbishing an older house. Worthington's Painting brings expertise and the latest high-tech equipment to the job.
Our quality residential paint jobs begin with thorough preparation. Including drywall repairs, wallpaper removal, and pressure washing. We never cut corners when preparing for an exterior paint job.
Our free color consultations help you choose the perfect shades of paint. We use top-quality paints and materials to bring your vision to life hence working efficiently to keep costs down. Our paint jobs are almost flawless and long-lasting.
Call Worthington's Painting today at 407­-462­-3175 for a free estimate. We will not disappoint you!