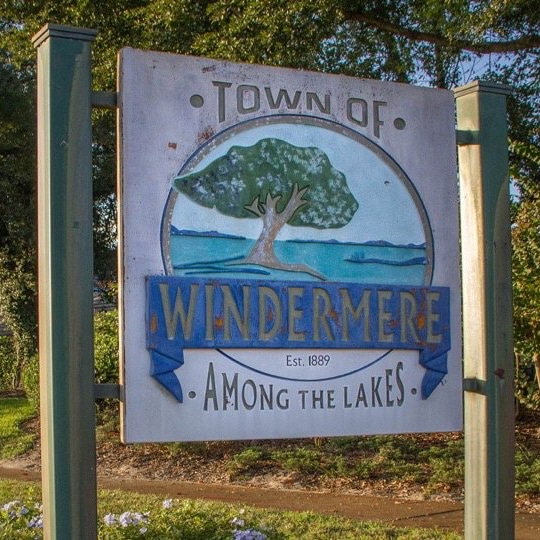 Windermere, Florida occupies less than two square miles. However, it provides a charming small town center for many nearby developments. They include Keene's Pointe, Isleworth, Bay Hill, Butler Bay, Lake David, Ashlin Park, and Lake Burden. Residents from these areas enjoy walking in the quaint downtown area. From relaxing on the porch of the Windermere Orange County Public Library, or attending festivals and events there.
Founded in 1877 and established as a city in 1915, Windermere preserves its character and heritage. From unpaved streets to historic Florida homes of all sizes. In recent decades, new luxury home communities have grown up around the town, adding to Windermere's prestige. It is rated as one of the best neighborhoods in the Orlando area for raising children.
The road through downtown Windermere is the only direct route from the Orlando attractions area to the communities west of the Butler Chain of Lakes. Residents now enjoy easy access to shopping in both Oviedo and Winter Garden. A short commute to the Mall at Millenia, as well as shops and restaurants in the Dr. Phillips area.
Windermere, FL House Painter & Contractor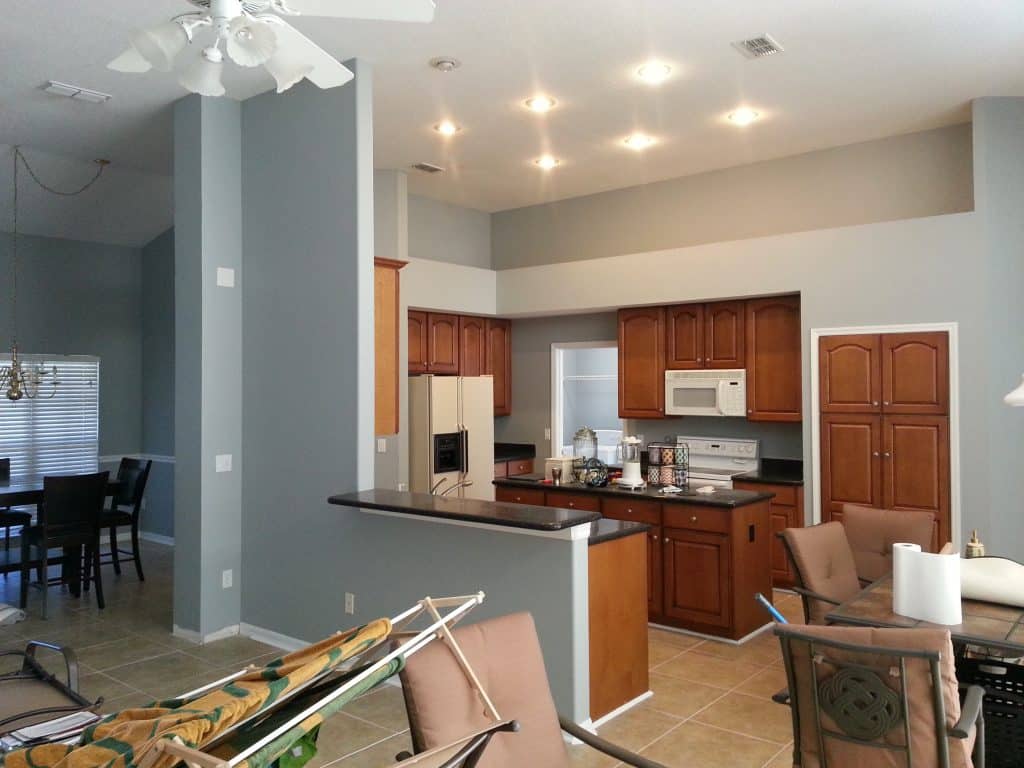 Worthington's Painting has been painting homes in the Windermere area for over 7 years. Whether you are refurbishing and restoring an older home, or decorating and brightening up a new home, we know all about local conditions. Worthington's understands the deterioration caused by Florida heat and rain and the damage that moisture and insects can inflict on lakefront homes. Our paint jobs are almost flawless and long-lasting. We use quality paints and materials, and never cut corners when preparing for an exterior paint job.
Worthington's Painting takes special care when removing the wallpaper found in older Windermere houses, and makes sure the base wall is smooth and sound before applying any primer or paint. We protect the wood and tile floors from damage with paper coverings and prevent peeling by making sure old oil-based paints and wood stains are covered with oil-based paint or primer.
We offer color consultations to help you choose the perfect shades of paint and trim for the exterior of your Windermere home. Our goal is to bring your vision to life, using quality materials and working efficiently to keep costs down.
Call Worthington's Painting today at 407­-462­-3175 for a free estimate. We will not disappoint you!