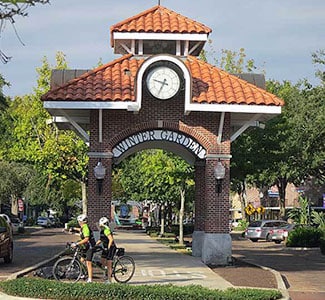 Settlers began arriving in Winter Garden around 1845, attracted to the fertile soil around Lake Apopka. The community grew rapidly after the Orange Belt Railway arrived in 1886. A train depot built in 1893 was christened "Winter Garden" because local farmers could grow crops year-round in the warm climate. Tourists began arriving in the 1920s, and Winter Garden became home to one of Central Florida's first trailer parks. Later a lakeside hotel and 25 fish camps were established on the shores of Lake Apopka.
During the 1940s, Winter Garden proclaimed itself as the largest citrus shipping point in the world. Equipped with eight citrus packing houses Winter Garden was on the rise. Winter Garden was a hub for the citrus industry until the early 1980s when three severe winter freezes killed off many of the orange groves. Citrus farmers moved south and sold their land to developers.
Today, Winter Garden is one of Central Florida's fastest-growing areas. Offering a diversity of housing options, from gracious country homes to lakeside townhouse communities. The historic Winter Garden downtown area is home to museums, art galleries, and coffee shops. The abandoned railroad line that runs through the heart of downtown Winter Garden became Orange County's West Orange Trail in 1994. It is now used by 40,000 to 50,000 cycling enthusiasts, runners, and hikers every month.
Winter Garden, FL House Painter & Contractor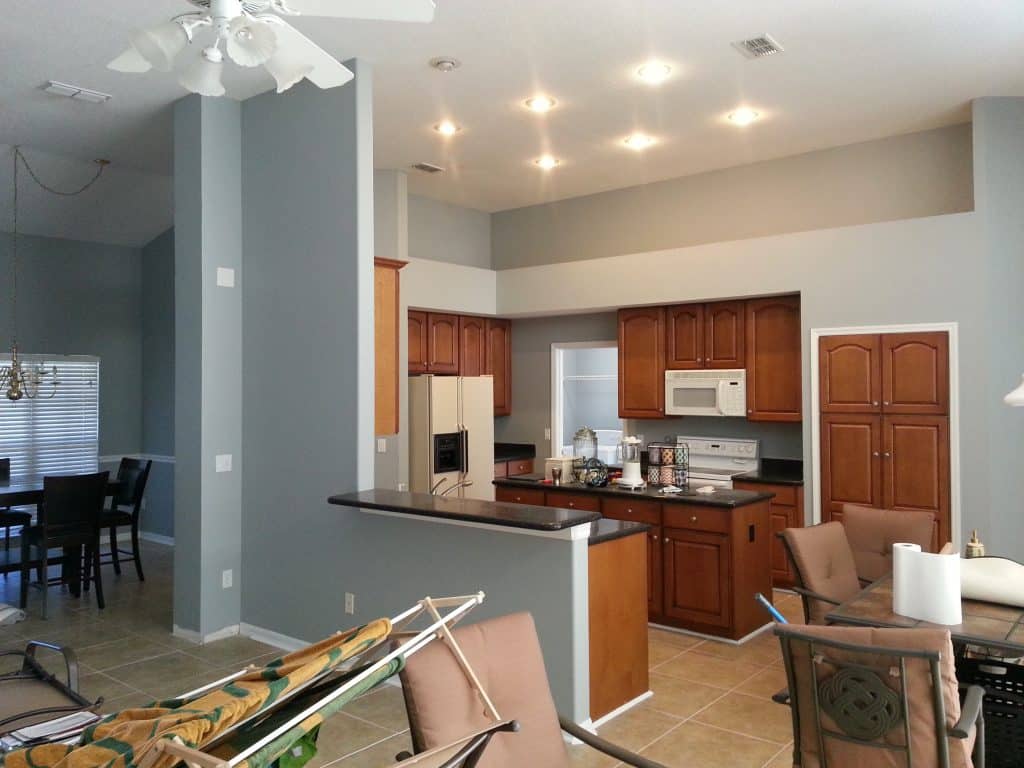 Including neighborhoods like Avalon Reserve, Bay Isle, Belle Meade, Black Lake Park, Covington Chase, Signature Lakes, Stoneybrook West, Westfield Lakes, Wintermere Harbor, and Oakland Park. They enjoy beautiful natural areas along with the amenities of a thriving business community. It's also one of Central Florida's premier shopping centers, Winter Garden Village at Fowlers Grove.
Whether you are decorating and brightening up. A new home In Winter Garden, or refurbishing an older house, Worthington's Painting brings expertise and the latest high‐tech equipment to the job.
Our quality residential paint jobs begin with thorough preparation. This includes drywall repairs, wallpaper removal, and pressure washing. We never cut corners when preparing for an exterior paint job.
Our free color consultations help you choose the perfect shades of paint and trim for the exterior of your Winter Garden home. We use top‐quality paints and materials to bring your vision to life. We work efficiently to keep costs at a minimum. Our paint jobs are almost flawless and long‐lasting.
Call Worthington's Painting today at 407­-462­-3175 for a free estimate. We will not disappoint you!