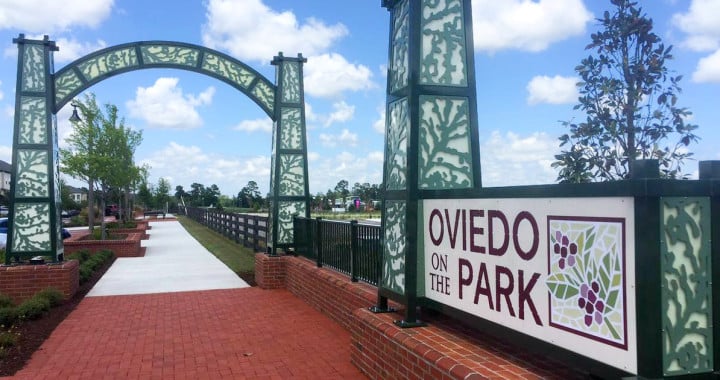 Oviedo got its name in the late 1870s from Andrew Aulin. He chose a Spanish name when filing paperwork to set up a local post office near Lake Jesup. The quaint downtown area is famous for its roving chickens. It contains many authentic buildings constructed during the late 19th and early 20th centuries.
The Oviedo area was mostly agricultural, producing celery and citrus. During the last decade, the rapid expansion of the University of Central Florida and the surrounding research parks has led to rapid growth. The establishment of new shopping centers, restaurants, and housing developments was the result. The city has over 80 neighborhoods including Whispering Woods, Aloma Woods, and Remington Park. Also, Carillon, Little Creek, Sanctuary, Kingsbridge, Riverside, Riverwind Apartments, and Twin Rivers. Others include Bear Creek, Lake Charm, Oviedo Forest, Providence, Clayton's Crossing, Stratford Green, the Trails, and Live Oak Reserve.
In 2015, the city of Oviedo dedicated a brand new downtown development named Oviedo on the Park, with townhouses, apartment homes, restaurants, and retail centered around the new Center Lake Park.
Many Oviedo residents work in the nearby technology industries or at UCF, but they have easy access to downtown Orlando, Lake Nona, Sanford, Lake Mary, and west Orlando through the major highways that cross the area, including 417 and the 408. Cocoa Beach is less than 30 minutes to the east. Oviedo residents enjoy numerous parks, recreation facilities, and conservation areas including Black Hammock Wilderness Area, Cross Seminole Trail, Econlockhatchee River, and Little Big Econ State Forest.
Oviedo, FL House Painter & Contractor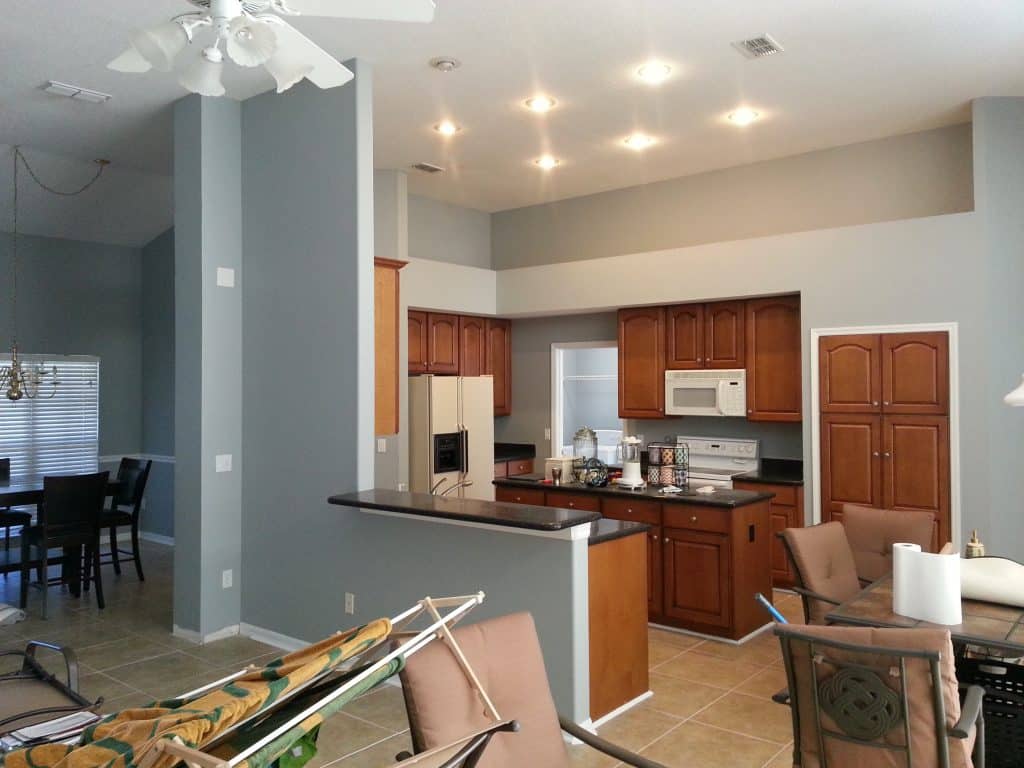 Worthington's Painting has been providing professional painting services in Oviedo neighborhoods for over five years. Whether you are refurbishing and restoring an older home, or decorating and brightening up a new home, Worthington's Painting brings expertise and the latest high-tech equipment to the job.
Our quality residential and commercial paint jobs begin with thorough preparation, including drywall repairs, wallpaper removal, and pressure washing. We never cut corners when preparing for an exterior paint job.
Our free color consultations help you choose the perfect shades of paint and trim for the exterior of your home. We use top-quality paints and materials to bring your vision to life, working efficiently to keep costs to a minimum. Our paint jobs are almost flawless and long-lasting.
Call Worthington's Painting today at 407­-462­-3175 for a free estimate. We will not disappoint you!