Kissimmee was first settled by J. H. Allen, who operated the first cargo steamboat on the Kissimmee River. Early settlers made their living from wild cows that roamed the Kissimmee River Valley, descendants of cattle left behind by Spanish explorers in the 1500s. In 1881, Hamilton Disston purchased four million acres of Florida land as part of a deal to drain south Florida with canals and based his operations in Kissimmee. After his dredging made it possible for steamboats to navigate the Kissimmee Chain of Lakes to the Gulf of Mexico, Kissimmee became a port where cattle ranchers brought their livestock for shipment to Cuba and other destinations.
After the construction of railways and roads made steamboats obsolete, Kissimmee continued as a center for cattle ranching and agriculture. The advent of Walt Disney World and other theme parks in the 1970s turned Kissimmee into a tourist haven. It is now home to numerous attractions, including Old Town, Medieval Times, the Silver Spurs Rodeo, and the Warbirds Museum. Residents enjoy fishing, hiking, and boating in natural areas.
Kissimmee, FL House Painter & Contractor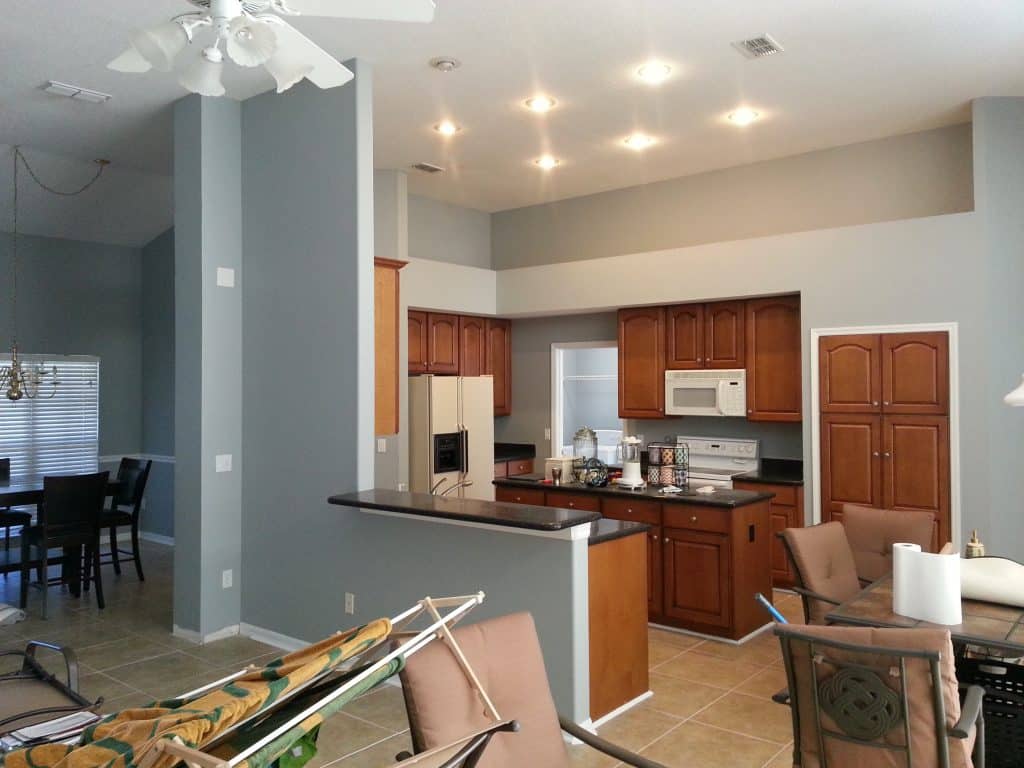 As Central Florida developed, new communities were built on the agricultural land south and west of Kissimmee, including Reunion, Campbell, Poinciana, Buenaventura Lakes, Poinciana Place, South Port, Intercession City, and Celebration, which recreates a small­-town atmosphere.
Worthington's Painting has over five years of experience providing quality residential and commercial paint jobs in the area. Whether you are decorating a new home in Poinciana, Celebration, or Reunion, or refurbishing an older house, Worthington's Painting brings expertise and the latest high­-tech equipment to the job.
Worthington's Painting begins a paint job with thorough preparation, including drywall repairs, wallpaper removal, and pressure washing. We never cut corners when preparing for an exterior paint job.
Our free color consultations help you choose the perfect shades of paint and trim for the exterior of your home. We use the best quality paints and materials to bring your vision to life, working efficiently to keep costs low. Our paint jobs are almost flawless and long­-lasting.
Call Worthington's Painting today at 407­-462­-3175 for a free estimate. We will not disappoint you!